Keeping a Healthful Attitude this Holiday Season
Staying healthy during the holidays is hard… especially this year. If we don't make a plan, we will surely encounter the usual pitfalls. I like to envision where I want to be health-wise come January 1. Do you want to take on 2021 bright-eyed and restored? I know I do, but how?
With the cold temps and short days, we are coming in to a restful restorative time. Take it easier on your expectations of yourself. Take a hot bath or meditate. If it is available, a sauna is wonderful. Buy a
flavorful tea
to brew as an afternoon ritual.
Remind yourself to get some movement. Take a brisk walk in the outdoors. Fresh forest air is great for the body.
Sleep is so important. Make sure your
sleep hygiene
is optimized. Limit your caffeine and maybe set a cutoff time. Turning the lights down and limiting your electronics about an hour or two prior to sleep can help your natural melatonin synthesis.
Beware of overdoing the sweets. During times of stress we tend to crave sweet treats and can easily overdo it this time of year. As a reminder,
sugar in all of it's forms
is detrimental to your overall health. It is bad for your waistline, energy levels and immune system… just to name a few immediate effects. Limiting your indulgences is the best course. When possible turn to fruit and healthful sugar alternatives such as Stevia or Xylitol. Stock your refrigerator with healthful snacks. Having wholesome snacks ready will help you avoid quick indulgences.
I hope these tips are helpful in your quest for a bright new year.
Happy Holidays, Bob
---
CraveArrest™ is designed to promote optimal balance of the major neurotransmitters, including serotonin and dopamine, which affect many types of cravings, such as those for food and smoking. L-Tyrosine and 5-HTP are included in an ideal 10:1 ratio for superior anti-craving results, while the adaptogenic herb, rhodiola, is present to promote a healthy stress response.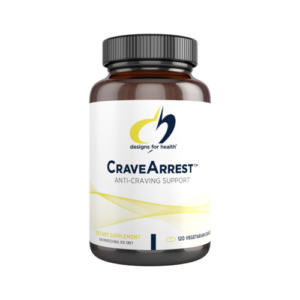 Recommended Use: As a dietary supplement, take two capsules per day on an empty stomach
---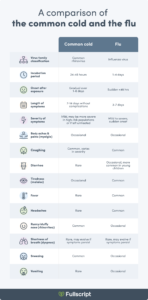 ---
What to do at the first signs of a Cold or Flu…
Aside from the supplements I take to bolster my immune system this time of year, such as Vitamin D and Zinc. I like to shorten the life span of cold and flu with these to power houses.
Andrographis Plus

Herbal Immune Support

Andrographis Plus® delivers a proprietary blend of Ayurvedic and Asian herbs including concentrated andrographis extract and amla designed to support immune health. A proprietary herbal preparation traditionally used to support lung health rounds out this

advanced immune support formula.

Immune Support

Essential Defense® is formulated with time-honored, traditional Chinese ingredients used to support healthy immune function.*
---
Standard Process Products

Now Available at Fullscript

Fullscript has added Standard Process to it's list of 300+ professional-grade supplement brands. These high quality, whole food-based nutritional supplements are now available through our Fullscript account. Click below for a free membership.
When purchasing from my Fullscript account
EVERYDAY you receive 10% off.
---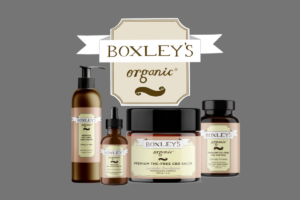 Looking for a gift for that hard to please relative?

Looking for some help to get through the stress of the Covid Winter?

Here is my favorite CBD brand. It is THC Free, Premium Grade, USA Grown-Organic and comes with a money back guarantee.

Use the code IHC5% at check out for 5% off.

CBD is great for curbing appetite, pain relief and lessening anxiety. So much research is pointing to the benefits of CBD.
** These statements have not been evaluated by the Food and Drug Administration. This product is not intended to diagnose, treat, cure, or prevent any disease.